2017 MED Week Schedule
Two days of building relationships, learning and celebration!
DAY 1 | Tuesday, September 26, 2017 » view details
Location: Hilton Portland & Executive Tower, Portland OR
1:30 pm – 2:00 pm  |  Registration – Room: Registration Area
2:00 pm – 3:30 pm  |  Workshop 1 & 2:  Stay Tuned for Topic
3:30 pm – 4:00 pm  |  BREAK – Room: Registration Area
4:00 pm – 5:00 pm  |  Workshop 3:  Stay Tuned for Topic
5:00 pm – 7:30 pm  |  Reception – Room: Skyline II
Enjoy Hors d'oeuvres while you socialize with entrepreneurs, public, private and community professionals at this fun evening event.
Day 2 | Thursday, September 28, 2017 » view details
Location: Hilton Portland & Executive Tower, Portland OR
7:30 am –  8:00 am  |  Registration – Room: Registration Area
8:00 am – 11:45 am  |  Diversity Practitioners Summit  – Room: Grand Ballroom II
The DP Summit provides education and resources for diversity practitioners. Stay tuned for our featured speakers.
11:30 am – 12:00 pm  |  Registration – Room: Registration Area
12:00 pm – 1:30 pm  |  Awards Luncheon – Room: Grand Ballroom I
The MED Week 2017 Award Winners will be recognized during the Awards Luncheon.
» Coming Soon - 2017 MED Week Speakers
Read About Last Year's MED Week Speakers
Awards Luncheon Keynote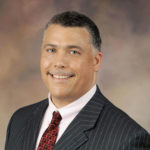 Franklin M. Lee, Tydings & Rosenberg, LLP
Franklin M. Lee is a partner in the Baltimore-based law firm of Tydings & Rosenberg LLP.  Prior to entering private practice in 2002, he served sixteen years as Chief Counsel for the Minority Business Enterprise Legal Defense & Education Fund, Inc., a national non-profit public interest law firm founded by Maryland Congressman Parren J. Mitchell to defend the class interests of the minority business community.
More recently, his duties have included providing state and local governments with MBE program litigation defense, policy review, and policy development services to bring minority business programs into compliance with the law, and to implement innovative strategies for enhancing the growth trajectory and competitive viability of minority-owned businesses. As a member of Baltimore's Mayoral Advisory Council for Minority and Women Business Enterprises, he served as the Co-Chair of the Economic Development Subcommittee.
Mr. Lee is a national authority on commercial nondiscrimination and MBE policies and has authored such legislation for several local governments including the Palm Beach County School District and the cities of Baltimore; San Diego; San Antonio; Columbia, SC; and Charlotte, NC. Most recently, his legislation was enacted by the State of Maryland making it the first state in the nation to adopt a commercial nondiscrimination policy. Mr. Lee holds an undergraduate degree from the University of Chicago and a Juris Doctorate from the University of Maryland School of Law.
Oscar Arana, Hispanic Metropolitan Chamber

Oscar Arana is the President of the Hispanic Metropolitan Chamber, the largest Latino Chamber in the Northwest. The Hispanic Chamber exists to improve the economic advancement of Latinos in Oregon and SW Washington. The non-profit organization is an economic development engine that provides technical assistance services to Latino entrepreneurs and small businesses. The Chamber operates and manages the largest educational fund for Latino high school and college students in Oregon and SW Washington, as well as a year-long leadership development program prepares our community leaders with the critical skills to advance in their careers.
Oscar is the second President in the organization's 22-year history. Before taking the Chamber's helm, he served as director of strategic development and communications for Portland's Native American Youth and Family Center, and was the Multnomah County field organizer for Oregon US Senator Ron Wyden. Oscar is currently a board member of the University of Oregon's Alumni Association, and a member of the Oregon Health Policy Board.
Breakthrough Breakfast Speakers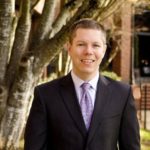 Bob Morrison, Rock Creek Wealth Management

Bob Morrison is a financial advisor and owner of Rock Creek Wealth Management located in Beaverton, Oregon. He has been helping individuals and small business owners with their retirement planning, investment, and insurance needs since 2008. Prior to starting RCWM he spent time at both the nation's second oldest life insurance company, and one of the nation's largest investment firms.
Business Development Live! Speakers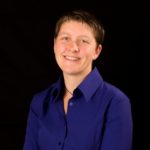 Kristin Wells, City of Portland

Kristin Wells serves as the project manager for the City of Portland for the Portland Building Reconstruction project. She is bringing her past experience in collaboration, facilitation, and cooperative problem solving into the project to support the Progressive Design-Build delivery process.
Prior to entering the public sector five years ago, Kristin worked as an architect with a focus on affording housing. She began and developed a Cohousing community and serves as a board member for the Oregon State Board of Architect Examiners.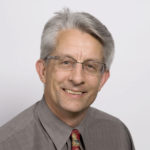 Charles Matschek, Day CPM

Charles Matschek has been a project manager for over 30 years throughout the western United States and overseas. He excels in a collaborative team structure and has extensive experience managing projects with multiple stakeholders. He has managed a broad range of projects including the D-B delivery model in the public and private fields including: government, light industrial, aviation, commercial, and housing. He is an expert in project feasibility, planning, entitlement and contract negotiation and is known for his comprehensive management of the design process and contract administration. Charles' architectural knowledge includes continual quality and sustainability processes through best design practice, critical
thinking and attention to detail. A skilled communicator, Charles is adept at building relationships to quickly understand customers' schedule, scope, budget, and project dynamics..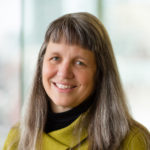 Carla Weinheimer, DLR Group

Carla Weinheimer is an architect at DLR Group in Seattle and part of DLR Group's justice and civic architectural practice. Ms. Weinheimer has over 25 years of experience planning, designing, and managing large scale public sector projects of various types including convention centers, city halls, police, courts, and detention facilities.  She has extensive experience with alternative project delivery including both design-build and CM/GC. Most recently, she was design manager for the $220 million design-build San Diego County Women's Detention Facility in Santee, CA and developed design criteria for the King County Children and Family Justice Center $154 million design build procurement. She received a Bachelor of Arts Degree in Math and English from Principia College, a Master of Science in Architecture degree from the University of Cincinnati, and a Master of Architecture degree from the University of Virginia. She is a registered architect, a member of the AIA Academy of Architecture for Justice, and a DBIA certified professional.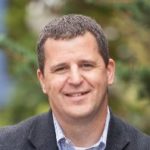 Todd Miller, Howard S. Wright (HSW)

Todd Miller brings more than 20 years of experience as a construction professional and owner representative. As vice president of operations for HSW, Todd works with local business unit leaders and project teams to ensure operational excellence from design and pre-construction through construction and closeout. Todd thrives in delivering large projects in a broad number of market sectors including technology, healthcare, and office building/tenant improvement, all with a relentless focus on meeting and exceeding customer needs and expectations.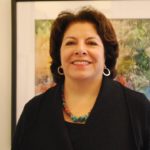 Gale Castillo, Cascade Centers, Inc.

Gale Castillo is the Past President and one of the founders of Portland's Hispanic Metropolitan Chamber, established in 1994. The Hispanic Chamber is a local chapter of the U.S. Hispanic Chamber in Washington D.C. and has a mission to work with all members of the community to increase the economic advancement of the Latino community. Ms. Castillo is also co-owner of Cascade Centers, Inc., one of the largest privately held companies that provides Employee Assistance Program (EAP) services and staff development throughout the U.S. In October, 2014, Ms. Castillo was presented with the Legacy Award for Lifetime Achievement for the Minority Enterprise Development Week by the Business Development Institute for playing an integral role in the progress of minority business development over a sustained period of time.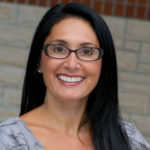 Suzanne Donaldson, Donaldson Enterprises
Suzanne Donaldson, owner of Donaldson Enterprises, has over 14 years of experience in the Architectural, Engineering and Construction Industry as a Diversity Consultant Practitioner working with large general contracting and engineering firms, small minority owned firms and government agencies. Ms. Donaldson is recognized in the construction and design community for her efforts in creating a level playing field for underserved businesses and for her ability to collaborate effectively with multiple stakeholders. She is a proud member of the Cowlitz Indian Tribe, where she served a term on Tribal Council. She credits her mother, Patty Kinswa-Gaiser for instilling culture in her life which provides the balance that helps her navigate the business world. Ms. Donaldson and her husband, Curt Stephens, make their home in Clark County, Washington. They have 3 adult children and 6 grandsons (so far).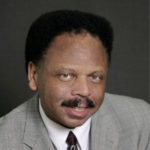 Ben Berry, AirShip Technologies Group

Ben Berry is a strategic aerospace manufacturer and has led technology for large-scale organizations with diverse missions.  He is currently the Aviation Entrepreneurial CEO and Chief Digital Officer for AirShip Technologies Group's AirShip Endurance vertical take-off and landing (VTOL) unmanned aircraft system (UAS) and AirScape intelligence-as-a-service.
He is the previous Chief Technology Officer for the City of Portland and also served as Oregon Department of Transportation's (ODOT) Chief Information.  Berry received his M.B.A. from UCLA, a B.S. in Life Science–Biotechnology from the University of Portland. Mr. Berry currently serves on numerous boards including, Central City Concern, University of Portland, School of Business – Operations and Technology Management, Oregon State University, School of Business – Business Information Systems, Evergreen Aviation and Space Museum and iUrban Teen Technology.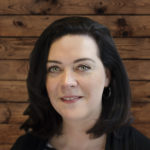 Samantha Jordan, Emerick Construction

Samantha Jordan is the Director of BD, Marketing and Estimating for Emerick Construction Company. She is the responsible for the front of the house so to speak, sales in a nutshell.  Under her leadership she has helped shape the departments and processes that have increase revenue significantly in the past few years. Working directly with the President Corey Lohman, they have been able to increase exposure for Emerick overall. As part of the current leadership team at Emerick, Samantha is participating in shaping the future of the company. She is also known as the go-to girl. A hands on creator, from initial concepts to final installation, she works to maintain high standards – to make sure all aspects of a project are addressed to meet the needs of the client. Whatever the project is, Samantha goes above and beyond its basic requirements. She has been working in the marketing and public relations field for over 15 years, and has participated in or headed up a broad range of projects. Samantha holds a Bachelor's Degree in Fine Arts, Graphic Design & Minor in Art History, Buffalo State College.
Diversity Practitioners Summit Speakers
Colette Holt, Colette Holt & Associates
Colette Holt represents public agencies and private firms on issues related to civil rights, public contracting and affirmative action. She had broad experience in conducting defensible disparity studies, expert witness consulting and testimony, drafting legislation and policies, designing programs, managing initiatives, defending affirmative action programs, and counseling private firms on compliance with diversity requirements. Ms. Holt is also a frequent media commentator and author on these issues. Ms. Holt received her B.A. in Philosophy from Yale University and her J.D. from the University of Chicago Law School. She was a Law Clerk to the former Chief Judge of the U.S. Court of Appeals for the Seventh Circuit. Prior to developing her own practice, she was with a large law firm, Assistant Corporation Counsel for the City of Chicago and Chief Operating Officer of the Chicago Park District. She is a former Adjunct Professor at Loyola University School of Law and the John Marshall Law School.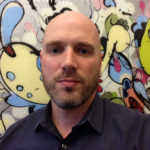 Dan Wenger, Portland Community College
Daniel Wenger serves as the Division Dean of Arts & Professions with Portland Community College, managing academic, career technical and apprenticeship programs. He has nine years experience as a community college educator in California and eleven years experience as a community college administrator in Washington and Oregon. His grandparents fled the holocaust, and most of his family on his mother's side were lost. He has dedicated his career in education to equity and inclusion through changes in practice, policy and program development. 2016-2019, he will supervise the implementation of the Opening Doors Project, a federally funded effort to improve educational opportunities within the Oak Creek Youth Correctional Facility and to strengthen reentry support services for youth upon release. He has published in a variety of venues, including The Collagist, Birkensnake, Silk Road Review, Volume 1 Brooklyn, Tattoo Highway, Fringe, and Split Lip. He lives in Portland, Oregon and, outside of his work in education, is co-artistic director for the experimental ensemble, Secreto SecReto.