2017 MED Week Schedule
Two days of building relationships, learning and celebration!
DAY 1 | Tuesday, September 26, 2017 » Click to view details
Location: Hilton Portland & Executive Tower, Portland OR
1:30 pm – 2:00 pm  |  Registration – Room: Registration Area
2:00 pm – 3:30 pm  |  Track 1: The Spectrum of Small Business Growth – Room: Skyline I
Panelists discuss how they defined and executed successful growth.
2:00 pm – 3:30 pm  |  Track 2: Strategies Needed to Secure Financing for Your Business – Room: Skyline II
Panelists discuss essential steps needed to prepare entrepreneurs to secure financing for their businesses & continue to build strong banking relationships.
3:30 pm – 4:00 pm  |  BREAK – Room: Registration Area
4:00 pm – 5:00 pm  |  Workshop: Connecting with Major Regional Organizations – Discussion with Intel – Room: Skyline I

Representation from Intel and Intel's first and second tier contractors discuss the organization's small business contracting program.
5:00 pm – 7:30 pm  |  Reception – Room: Skyline II
Enjoy Hors d'oeuvres while you socialize with entrepreneurs, public, private and community professionals at this fun evening event.
Day 2 | Thursday, September 28, 2017 » Click to view details
Location: Hilton Portland & Executive Tower, Portland OR
7:30 am –  8:00 am  |  Registration – Room: Registration Area
Registration with Continental breakfast catering
8:00 am – 11:45 am  |  Diversity Practitioners (DP) Summit  – Room: Grand Ballroom II
Two excellent presentations! 1) How to Build a Successful Supplier Diversity Program: What's in Your Toolbox? And, 2) Minority/Women/Disadvantaged Business Programs Issues and Trends.
11:30 am – 12:00 pm  |  Registration – Room: Registration Area
Awards Luncheon Registration
12:00 pm – 1:30 pm  |  Awards Luncheon – Room: Grand Ballroom I
Panel discussion with Multnomah County Chair, Deborah Kafoury and Mayor Ted Wheeler on regional initiatives to support certified small businesses. The MED Week 2017 Award Winners will be recognized during the Awards Luncheon.
Awards Luncheon Guest Speakers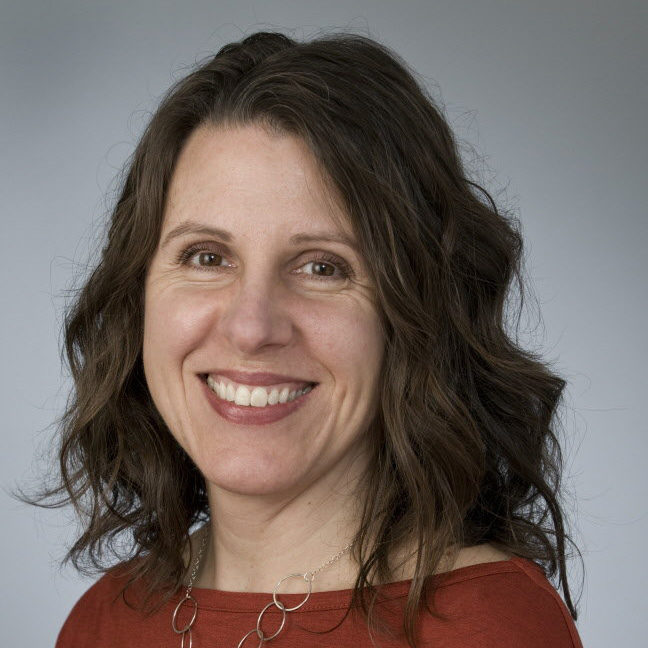 Deborah Kafoury, Multnomah County Chair
Multnomah County Chair Deborah Kafoury learned early that any one person can make a difference after watching her mother open their Northeast Portland home to women escaping domestic violence or families with nowhere to sleep. Her parents were public school teachers who both held elected office. Even their garage was turned into one of the county's first collection sites to recycle glass.
Those early lessons shaped a deep commitment to public service. After graduating from Grant High School, Deborah earned a Bachelors of Arts in English at Whitman College. She returned to Portland to work on Portland Public Schools campaigns and represent North and Northeast Portland in the Oregon House of Representatives. She served two years as the House Minority Leader. As she took time to focus on raising her three children, she also served on the board of Transition Projects.
In 2008, voters elected Deborah to the Multnomah County Commission where she worked to help families in crisis stay in their homes or be rehoused as quickly as possible. She led efforts to replace the crumbling Sellwood Bridge and is the leading voice to replace the county's 100-year-old central courthouse. Throughout, she helped stabilize county finances by working to find a permanent funding source for the libraries and using innovative partnerships to better serve our community. She has worked closely with the city of Portland, and state and federal officials to end homelessness and increase funding for early childhood education, after-school and mentoring efforts and child abuse prevention.
In October, 2013 she resigned to run for chair as required by the county charter. Described by newspaper editorial boards as smart, low-key, level-headed and experienced, she was elected Multnomah County Chair on May 20, 2014. She took office June 5, 2014.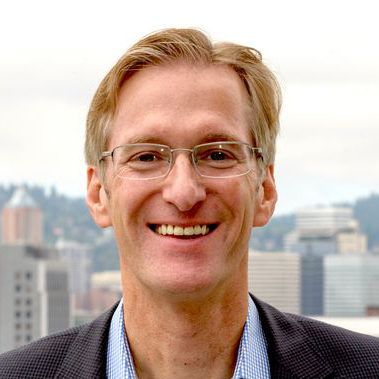 Ted Wheeler, City of Portland Mayor

Ted was motivated to enter politics while volunteering as an overnight host at the Goose Hollow Shelter and he saw firsthand that we could do much more to help the most vulnerable among us. He has a reputation as a leader who brings people together to get things done.
As the Chair of Multnomah County from 2007-2010, he balanced a county budget during the worst years of the recession, reducing the debt while maintaining safety net programs for the elderly, drug and alcohol treatment programs and forging partnerships to fund a Mental Health Crisis Center. He jump-started long-stalled infrastructure projects, including the Sellwood Bridge and East County Courthouse.
Under Ted's stewardship as state Treasurer, Oregon's investment portfolio outperformed every one of its peers in the nation and earned an upgraded credit rating. He re-launched the Oregon college savings plan, and passed legislation that created the Oregon Retirement Savings Plan, which is now a national model for state-sponsored retirement security.
Ted has assumed a leadership role in economic development. He convened business leaders and spearheaded a new statewide blueprint, dubbed the Oregon Investment Act, and it was approved by the Legislature in 2012. The Oregon Investment Act helps the State invest more effectively in the growth of small businesses.
A sixth-generation Oregonian, Ted was born in Portland, and graduated from Lincoln High School. Ted earned his undergraduate degree in Economics from Stanford University, an MBA from Columbia University and a Masters in Public Policy from the John F. Kennedy School of Government at Harvard University.
Awards Luncheon Master of Ceremonies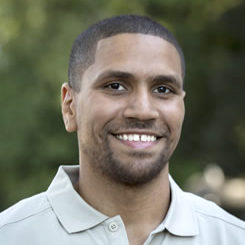 Alando Simpson, City of Roses Disposal & Recycling

Alando came aboard City of Roses in 2004 providing assistance on both the administrative end as well as the trade. After graduating from Portland State University, Alando jumped straight into the mix as a full time general manager, it was there where he placed his center of attention on shifting the organizations focus around sustainability and most significantly recycling.
Over the years, Alando has managed to become an organizational leader who believes in motivating employees to "get it done right the first time." That same motivation has been the catalyst behind the restructuring of City of Roses' entire operations with the spotlight being placed upon management processes. These same processes, which were inspired by sustainability, have led to the inception of construction waste reduction plans, waste and recycling education, recycling reports and innovative formulas which highlight carbon offsets through recycling.
Track 1: The Spectrum of Small Business Growth – Speakers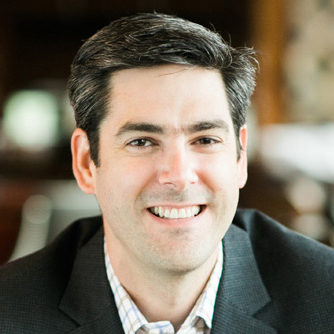 Nathan Christensen, Mammoth HR
Nathan is the CEO of Mammoth HR, an HR technology and consulting company that serves over 80,000 small businesses nationwide. In 2014, Nathan was named a "Game Changer" by Workforce magazine, and Mammoth has been recognized as one of the country's top workplaces by Fortune magazine and Entrepreneur magazine. Nathan's articles on management, human resources strategy, and public policy have appeared in publications such as The Washington Post, Fast Company, and Workforce, and he's been a featured speaker at numerous industry conferences and events. Nathan holds degrees from Stanford University and The University of Chicago Law School.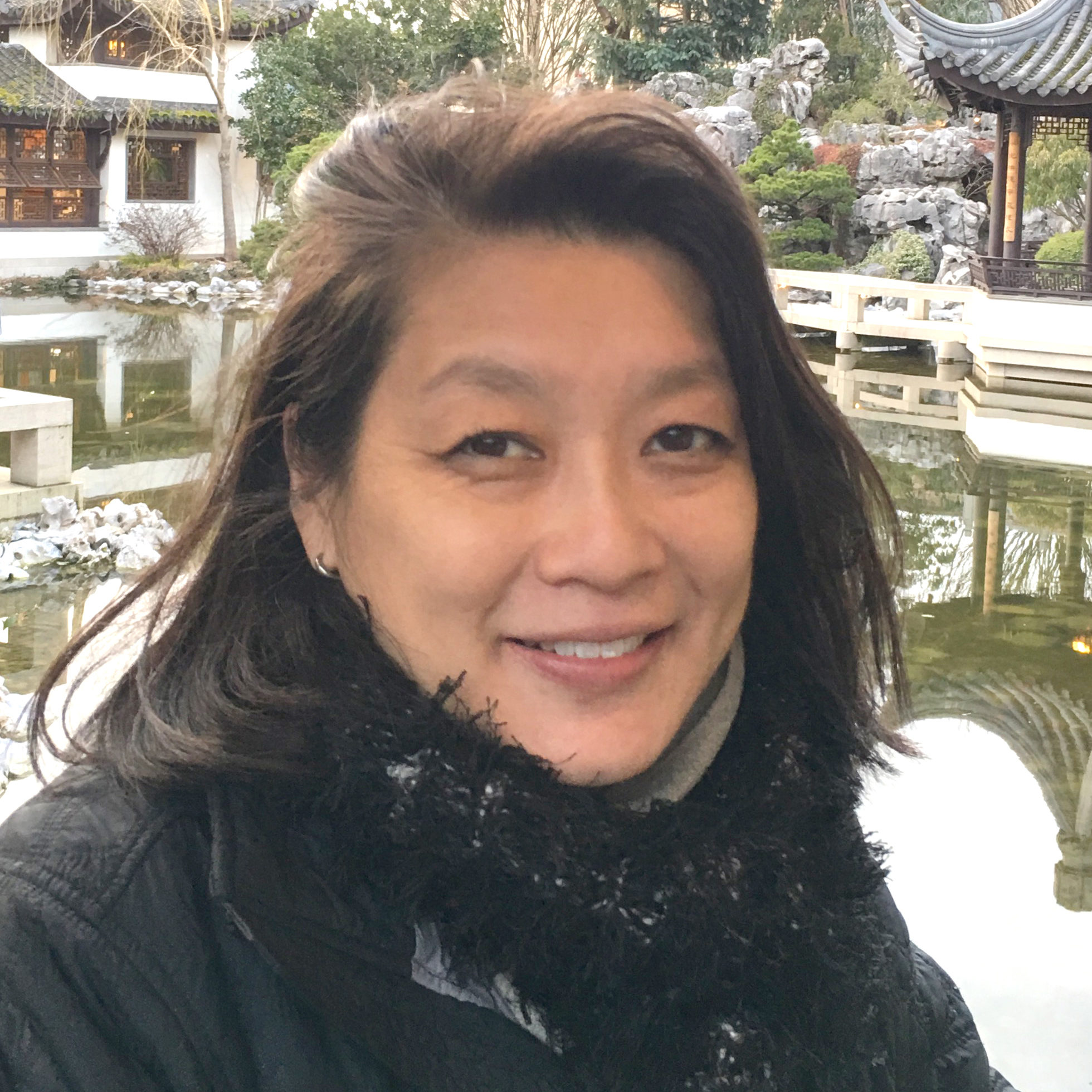 Bonnie Gee Yosiak, Bonnie Gee Yosiak, LLC

Bonnie Gee Yosick llc is a woman- and minority-owned business (WBE/MBE/DBE certification #3814) specializing in economic and policy analysis. Bonnie has over 20 years of experience conducting economic, demographic, fiscal, and land use analyses for public- and private-sector clients, including state and local governments, corporations, individual property owners, development organizations, and other professional service firms.
Prior to starting her firm in 2001, Bonnie conducted and managed projects as an economic and land use consultant with other professional service firms in Portland and previously served as Publications Manager for the Lincoln Institute of Land Policy in Cambridge, Massachusetts. She earned a B.A. in Economics and Political Science from Wellesley College and an M.B.A. with a certificate in Public and Nonprofit Management from Boston University.
Bonnie is committed to a range of community service activities, currently serving on the board of Portland Farmers Markets, serving as President of the Oregon Wellesley Club for over 15 years, and opening her home to foster guide dogs in training for Occupaws Guide Dog Association. She also served for years as Lead Volunteer for Beverly Cleary School's Active Transportation program, working with families to get students walking and biking.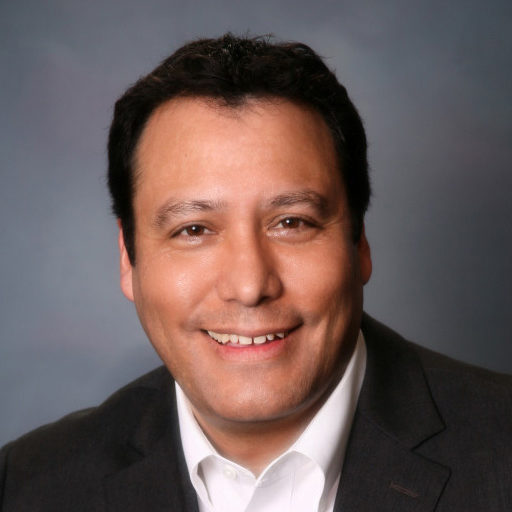 Herb Fricke, Akana

Mr. Fricke is a civil/environmental engineer with over 25 years of experience in the consulting engineering field, with an emphasis on planning and design of water, wastewater, transportation, and site development projects. He has particular experience in managing IDIQ-type contracts for federal, state, and local agencies, and has considerable experience in planning and design for development projects for numerous tribes throughout the western states.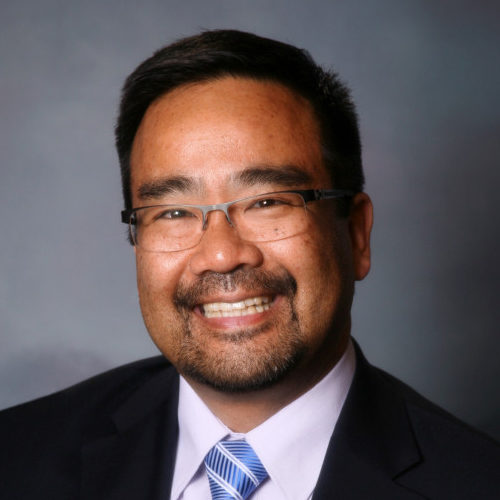 Terry Hosaka, Akana

Mr. Hosaka is a degreed chemist with over 30 years of environmental analysis, investigation and remediation experience. Mr. Hosaka has worked as a chemist/group leader and project manager at commercial and federal analytical facilities, and is familiar with analytical methods used to test for hazardous and radiological substances. He also has worked as a project manager and regulator (Oregon DEQ) overseeing the investigation and remediation of hazardous waste sites. His remediation experience includes redevelopment of contaminated (brownfield) properties, and his brownfield redevelopment experience include alternative project financing, negotiating with regulatory agencies, brownfield grant writing, and integrating site remediation work with redevelopment plans.
Track 2: Strategies Needed to Secure Financing for Your Business – Speakers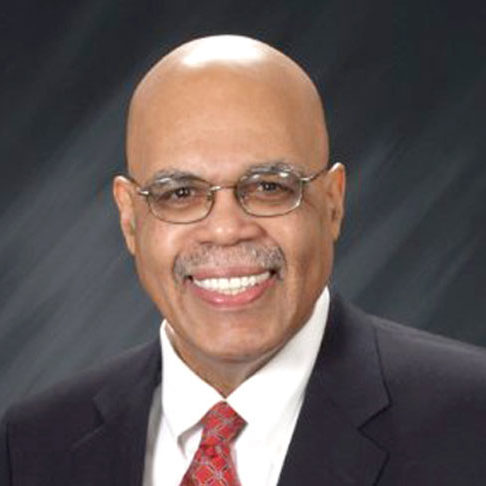 Michael Montgomery, US Bank

Bio Coming Soon
Abdul H. Rutherford, US Bank
Abdul currently serves as Vice President and Small Business Banking Client Manager at US Bank. In this role, he is responsible for establishing and maintaining good working relationships with a solid portfolio of assigned Small Business clients. He is tasked with managing the credit quality of existing commercial real estate loans, line of credit, full range of business banking products and services in addition to providing sound financial advice. In addition, he identifies and successfully drives opportunities to deepen existing relationships, including the identifying and facilitation of referrals to other business lines on behalf of his clients.
Abdul began his career at US bank as a Small Business Specialist within US Banks retail branches during which he provided small business clients with a wide range of business products/services such as Treasury management deposit products, Business credit cards, payment solutions, loans/lines of credit, investment products, and Equipment finance and leasing.
Alec Vesely, US Bank

Bio Coming Soon
Connecting with Major Regional Organizations – Discussion with Intel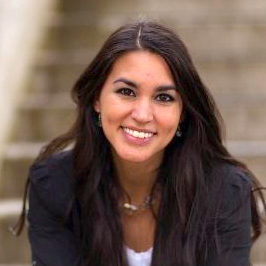 Juliana Ball, Intel

Juliana Ball is the marketing & communications manager for Intel's supplier diversity & inclusion program. She is responsible for global messaging, internal and external communications, events, and digital content for the program. She has been with Intel for over six years, previously working in the Software and Services Group where she created thought leadership for developers, CTOs and CIOs. She also managed internal communications where she was editor and contributing writer for content highlighting projects and mapping business strategies.
Before joining Intel, Juliana worked at a marketing agency in Portland and as a marketing consultant for a local small business. With 10 years of experience communicating for a variety of businesses and programs, she helps to uncover, unify and amplify complex concepts for a broad audience.
Juliana received her BA in international business from Portland State University. She lives in the Portland area and loves to travel.
Diversity Practitioners Summit Speakers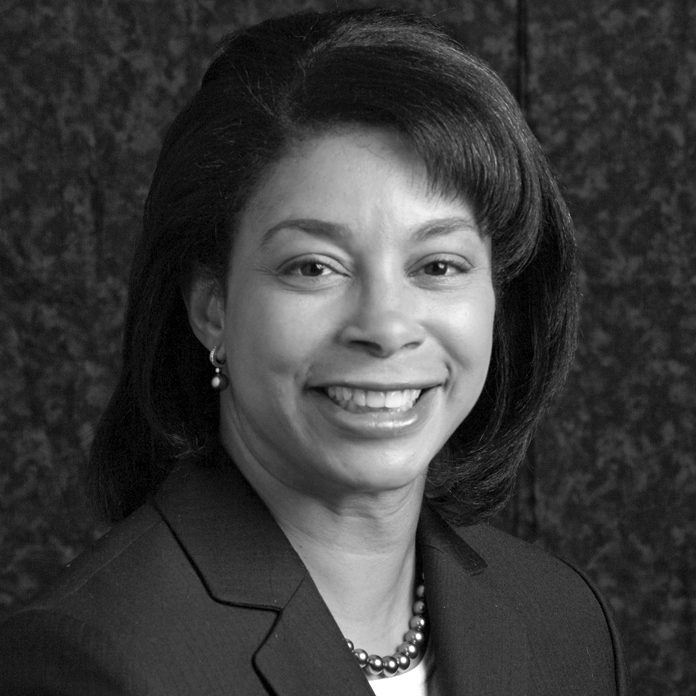 Colette Holt, Colette Holt & Associates
Colette Holt represents public agencies and private firms on issues related to civil rights, public contracting and affirmative action. She had broad experience in conducting defensible disparity studies, expert witness consulting and testimony, drafting legislation and policies, designing programs, managing initiatives, defending affirmative action programs, and counseling private firms on compliance with diversity requirements. Ms. Holt is also a frequent media commentator and author on these issues. Ms. Holt received her B.A. in Philosophy from Yale University and her J.D. from the University of Chicago Law School. She was a Law Clerk to the former Chief Judge of the U.S. Court of Appeals for the Seventh Circuit. Prior to developing her own practice, she was with a large law firm, Assistant Corporation Counsel for the City of Chicago and Chief Operating Officer of the Chicago Park District. She is a former Adjunct Professor at Loyola University School of Law and the John Marshall Law School.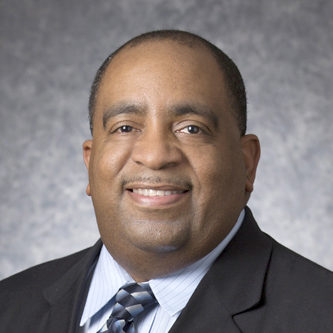 Simeon Terry, Austin Commercial
Simeon is the Vice President of Diversity Affairs for Austin Industries and has been in the construction industry for 27 years. In his current role, Mr. Terry oversees the companies Diversity and Inclusion program both internal and external. This includes overseeing the cultural competency education, diversity compliance, affirmative action and business procurement diversity. The role of diversity affairs is to ensure that equity, diversity and inclusion are considered at the highest levels of all decisions within the company and established as a core organizational value.
Mr. Terry works hand in hand with many different departments within Austin including; accounting, legal, risk management, marketing & business development, operations and human resources. Prior to his career in construction Simeon worked as a manufacturing engineering for McDonnell Douglas in ST. Louis, MO building F-18 Hornet Airplanes for the Navy.
Mr. Terry holds a Bachelor Degree in Industrial Engineering from Kansas State University and an MBA in Finance. He also holds a Master Compliance Administrator Certification (MCA) from Morgan State University.