BDI's Breakthrough Breakfast program is a series of monthly training and networking opportunities offered for minority and woman-owned businesses.
Trainings are designed to provide unique insights and information to support small business success. Topics range from marketing and business development to business operations including human resources, accounting, employee management and public procurement.
Trainings are led by industry experts and made possible by public and private organization sponsorships.
Participants earn 1.0 hour CEU credit.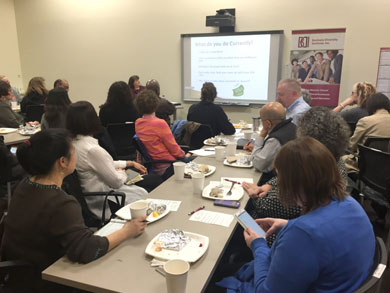 Schedule:
7:30 – 7:45  Breakfast
7:45 – 8:00  Sponsor Presentation
8:00 – 9:00  Workshop Presentation
9:00 – 9:30  Networking
Upcoming Topics in 2017
September 27  –  MED Week: Strengthfinder
October 25  –  Leadership
November 29  –  Agency Audited Rates
Take a look at our Event Calendar for more details!